Peewee
2019 Longhorns Peewee Team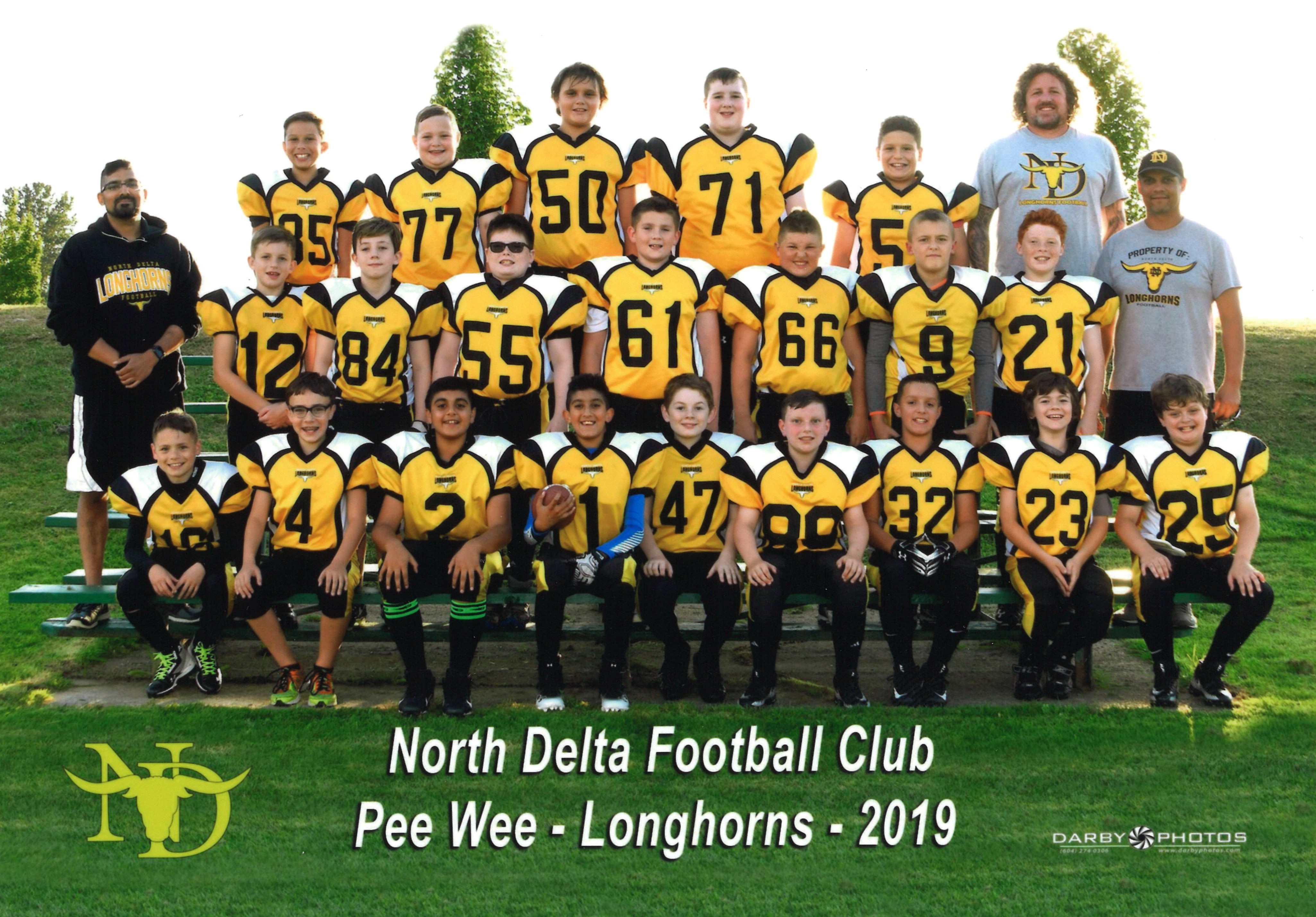 2019 PEEWEE DIVISION - REGISTRATION IS OPEN
Practices start early July
Here the players move up to the full 12 man football game on a full sized field with standard Canadian football rules. This division is for 10 and 11 years and is played on the full Canadian football field of 110 yards by 63 yards. Players at this level start to learn greater details of how to play the game of football and learn more detailed techniques.
Age: Children must turn 10 or 11 years old before the end of current calendar year.
Practices:
- Tuesdays and Thursdays evenings, 6:30 - 8:00pm
- Held at John Oliver Park
* Saturday practices may also be held*

Games:
- Usually held on Sunday
- First games are in late August
- Team participates in several tournaments throughout the season (Saturday/Sunday)
To join, please visit our REGISTRATION page.
Our 2018 Longhorns - Peewee Team