Flag
2021 Fall Flag Football - Registration OPENING SOON!
Practices start August 4th, 2021
Fall Flag is a five-on-five non-contact football game that runs in the VMFL from September to late October every year. Each team comprises of around 7-10 players and 1 game is played every Sunday during the season. This age group also participates in a few mini-tournaments during the season.
Open to boys and girls who will be 6 or 7 years old before December 31st.
Practices are Tuesday and Thursday evenings from 6:00 - 7:00 pm
Held at John Oliver Park, Delta
Please visit the REGISTRATION page to join!
Our 2019 Longhorn Flag Teams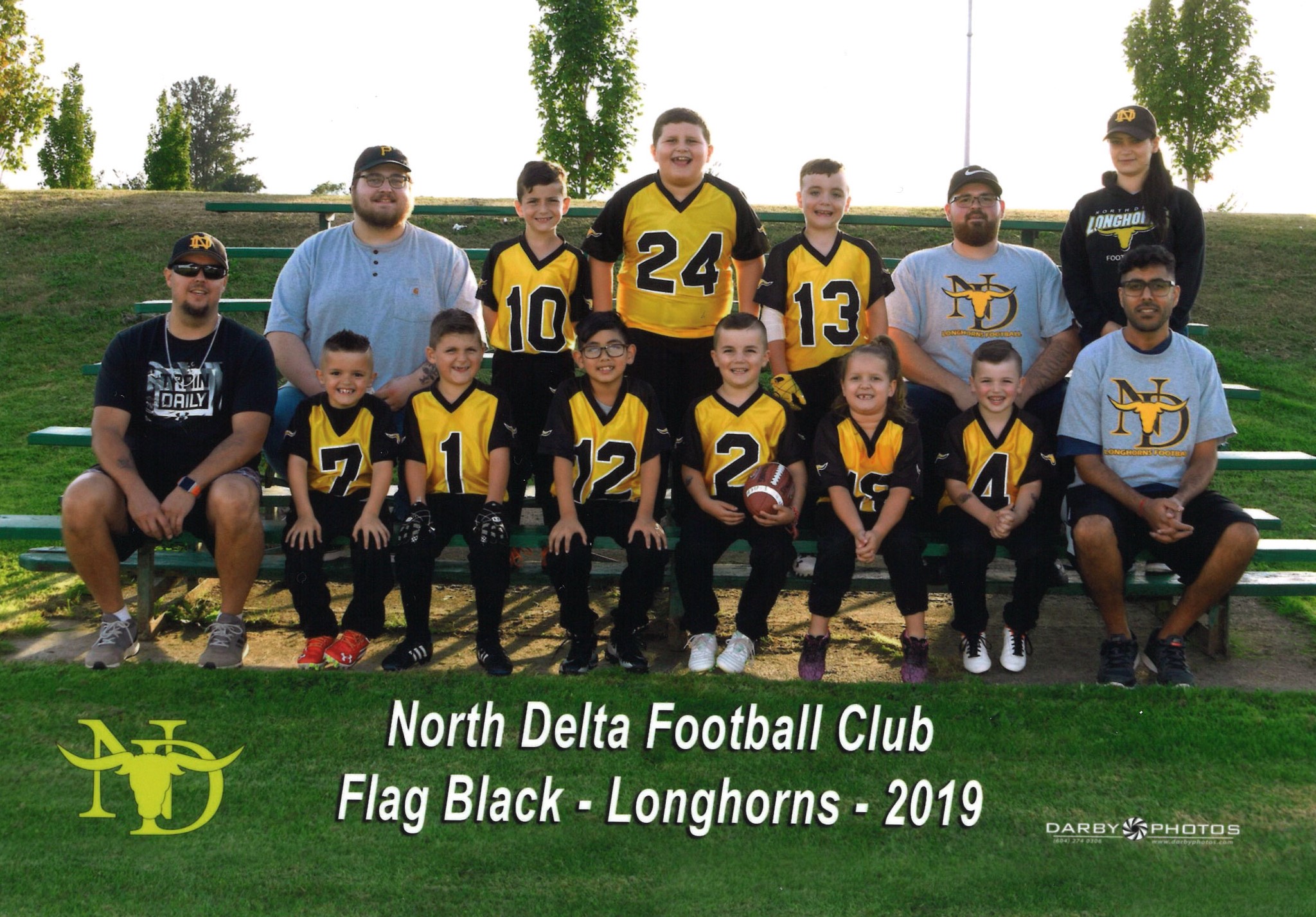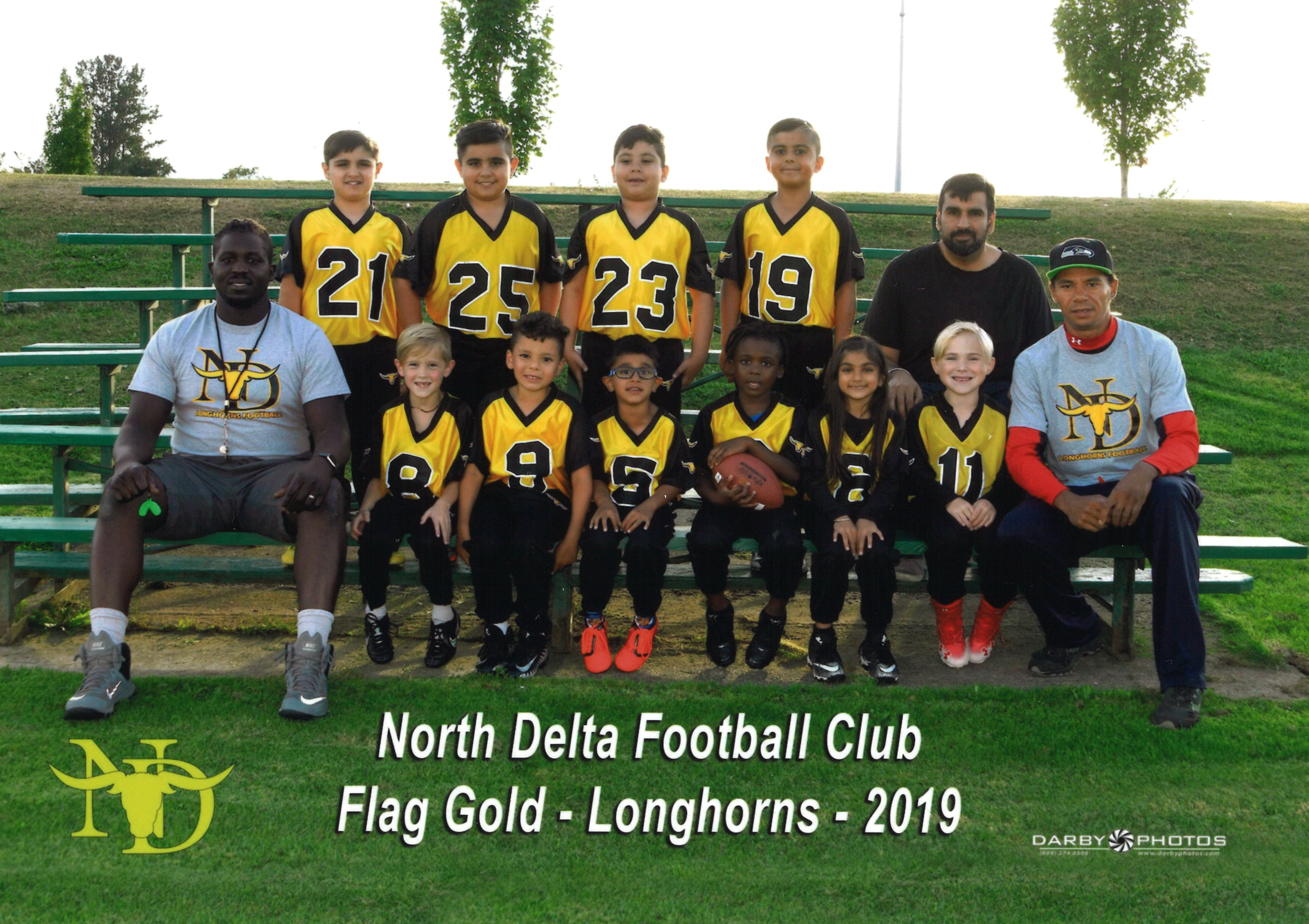 Our 2018 Longhorn Flag Teams