Cheerleading
Sep. 29, 2023 6:30 PM to 7:00 PM
Tykes Flag
John Oliver Park

---
Sep. 29, 2023 7:00 PM to 8:00 PM
Atom Flag
John Oliver Park

---
Cheer
registration
will be closing Aug 30,2023- ***
rosters will be verified on August 31st
.

It's not just about the sport- It's about finding your
inner leader.
𝙋𝙄𝘾𝙏𝙐𝙍𝙀 𝘿𝘼𝙔
𝙎𝙀𝙋𝙏𝙀𝙈𝘽𝙀𝙍 12𝙏𝙃 𝙖𝙩 𝙃𝙊𝙈𝙀 𝙁𝙄𝙀𝙇𝘿.
𝗕𝗟𝗔𝗖𝗞 𝗣𝗥𝗔𝗖𝗧𝗜𝗖𝗘 𝗦𝗛𝗜𝗥𝗧
𝗕𝗟𝗔𝗖𝗞 𝗦𝗢𝗖𝗞𝗦
𝗕𝗟𝗔𝗖𝗞 𝗦𝗛𝗢𝗥𝗧𝗦
𝗦𝗛𝗘𝗟𝗟 & 𝗦𝗞𝗜𝗥𝗧
𝗔𝗟𝗟 𝗕𝗟𝗔𝗖𝗞 𝗦𝗛𝗢𝗘𝗦 (𝗡𝗢 𝗼𝘁𝗵𝗲𝗿 𝗰𝗼𝗹𝗼𝘂𝗿 𝗯𝗲𝘀𝗶𝗱𝗲𝘀 𝗕𝗟𝗔𝗖𝗞)
𝗛𝗔𝗜𝗥 𝗙𝗢𝗥 𝗕𝗢𝗪
𝗡𝗢 𝗝𝗘𝗪𝗟𝗘𝗥𝗬
𝗡𝗢 𝗡𝗔𝗜𝗟 𝗣𝗢𝗟𝗜𝗦𝗛
PLEASE NOTE THAT PRACTICE WILL NOT BE AT THE SCHOOL FOR THAT TUESDAY- BE IN FULL UNIFORM PLEASE AND THANK YOU.

Your child(ren) have received their PRACTICE SHIRTS.
These ARE to be WORN at ALL PRACTICES as well as UNDER THEIR SHELL DURING GAMES (when weather calls for short sleeves).
Please be sure to keep this shirt with their UNIFORMS.
SEASON HAS NOW OFFICIALLY BEGUN!!!

𝐈𝐭'𝐬 𝐓𝐇𝐀𝐓 𝐓𝐈𝐌𝐄
𝘚𝘵𝘢𝘳𝘵𝘪𝘯𝘨 𝐓𝐔𝐄𝐒𝐃𝐀𝐘 𝐒𝐄𝐏𝐓𝐄𝐌𝐁𝐄𝐑 𝟓𝐓𝐇 𝘸𝘦 𝘸𝘪𝘭𝘭 𝘣𝘦 𝘩𝘰𝘴𝘵𝘪𝘯𝘨 𝘱𝘳𝘢𝘤𝘵𝘪𝘤𝘦𝘴 𝐈𝐍𝐒𝐈𝐃𝐄 𝘵𝘩𝘦 𝐒𝐂𝐇𝐎𝐎𝐋𝐒!!!
𝐓𝐔𝐄𝐒𝐃𝐀𝐘 𝘸𝘦 𝘸𝘪𝘭𝘭 𝘣𝘦 𝘢𝘵
𝘏𝘌𝘈𝘛𝘏 𝘌𝘓𝘌𝘔𝘌𝘕𝘛𝘈𝘙𝘠
11364 72 𝘈𝘷𝘦
𝘋𝘌𝘓𝘛𝘈
𝐓𝐇𝐔𝐑𝐒𝐃𝐀𝐘 𝘸𝘦 𝘸𝘪𝘭𝘭 𝘣𝘦 𝘢𝘵
𝐉𝐀𝐑𝐕𝐈𝐒 𝐄𝐋𝐄𝐌𝐄𝐍𝐓𝐀𝐑𝐘
7670 118𝘵𝘩 𝘚𝘵
𝘋𝘌𝘓𝘛𝘈
𝘞𝘦 𝘸𝘪𝘭𝘭 𝐍𝐎𝐓 𝘣𝘦 𝘩𝘢𝘷𝘪𝘯𝘨 𝘱𝘳𝘢𝘤𝘵𝘪𝘤𝘦 𝘰𝘯 𝐇𝐀𝐋𝐋𝐎𝐖𝐄𝐄𝐍.
𝘞𝘦 𝐖𝐈𝐋𝐋 𝘣𝘦 𝘩𝘢𝘷𝘪𝘯𝘨 𝘢 𝐒𝐀𝐓𝐔𝐑𝐃𝐀𝐘 𝘱𝘳𝘢𝘤𝘵𝘪𝘤𝘦 𝘰𝘯 𝐍𝐎𝐕𝐄𝐌𝐁𝐄𝐑 𝟒𝐭𝐡. 𝘛𝘪𝘮𝘦𝘴 𝘵𝘰 𝘣𝘦 𝘥𝘦𝘵𝘦𝘳𝘮𝘪𝘯𝘦𝘥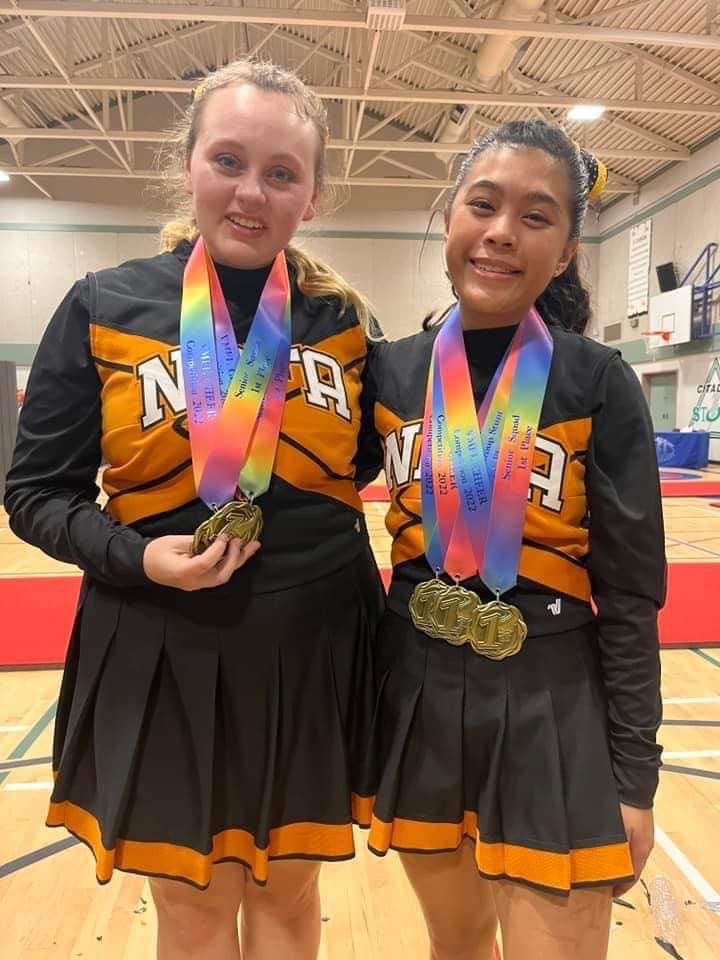 Come find
the leader within
and
make this your
best year yet!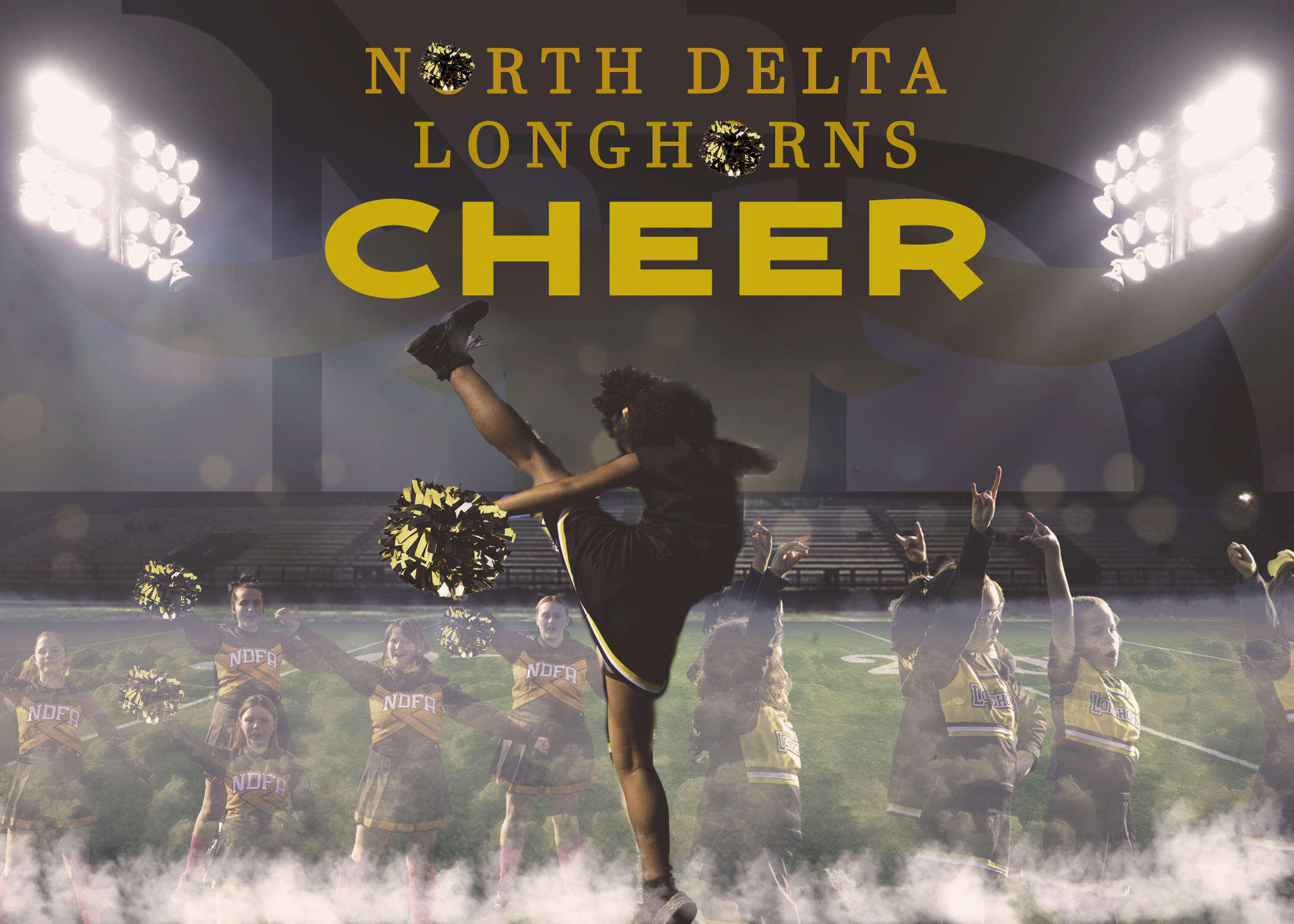 sneak peak to what games day Cheers is like.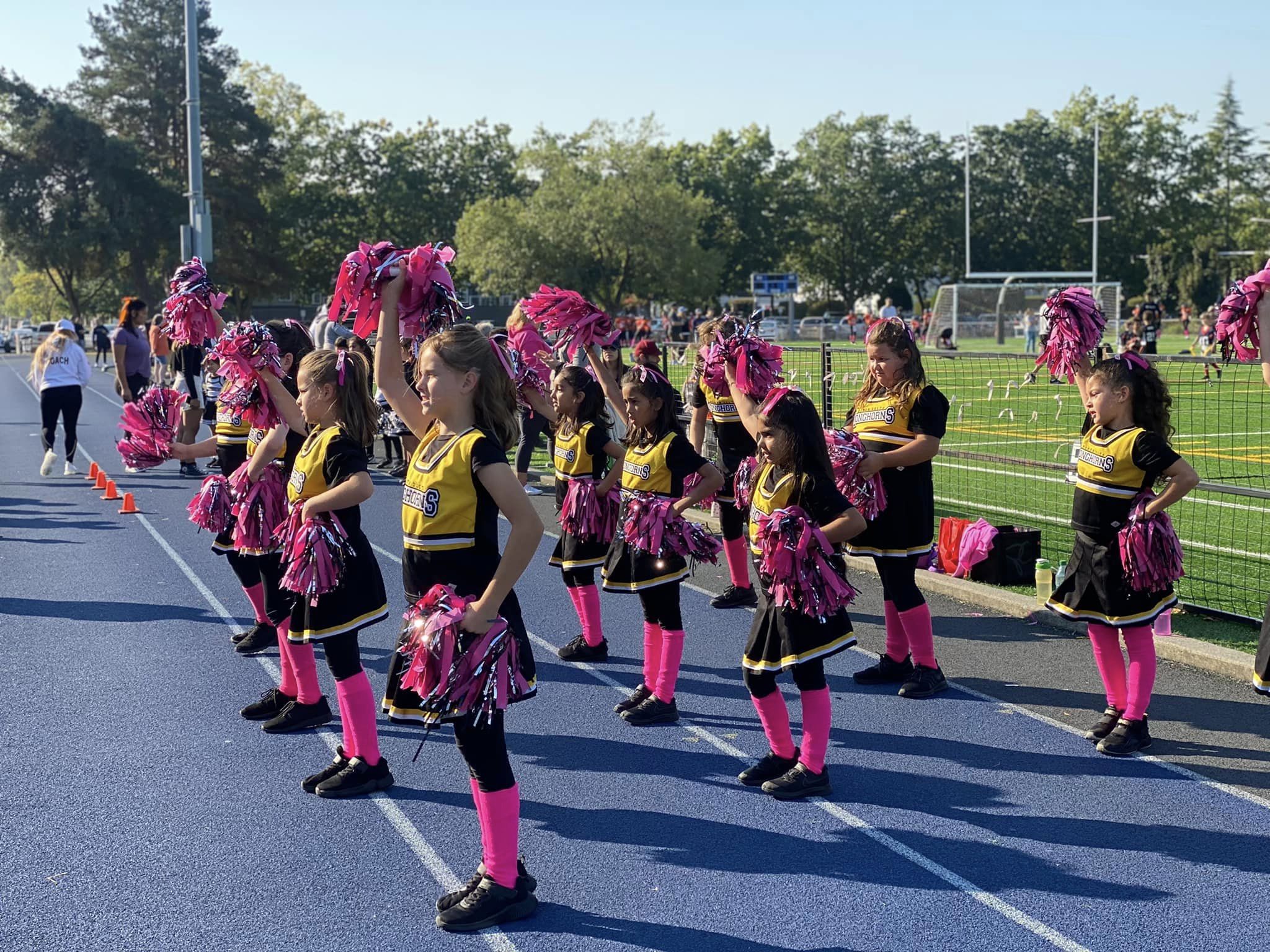 Cheer Introduction
is an activity in which the participants (called cheerleaders) cheer for
their team as a form of encouragement.
It can range from chanting slogans to intense physical activity.
It can be performed to motivate sports teams,
to entertain the audience, or for competition.
There is a Inclusive sport, Cheer,
no matter your demographic each Squad member has,
a spot for you.
Opportunity to explore the Leader within.
IF YOU HAVE ANY QUESTIONS: PLEASE EMAIL Secretaryndfa@gmail.com
STEP 2- Once you are on Power up spots if your new, it will ask you to create a profile for your child.
From there, it will tell you what division to select. All the waivers are there now,
except for the Medical, which you must print off and bring to the field (security deal).
Step 3- Player/ Cheer Squad goes on wait List...
(Teams are not full, in case you see that Power up says team is full.
Club wishes to provide a different payment options not through Power up)
Step 4- Confirmed Players/Cheer Squad will be contacted with payment Options
Anyone interested in coaching is asked to email secretaryndfa@gmail.com ASAP.
Due to the nature of working with children, all coaches are required
to complete a Criminal Record Check:
CHEER SQUAD FEES
Cheer Fees.........$135-
WE SUPPLY CHEER UNIFORM (

CHEER UNIFORM RETURNED AT THE END OF THE SEASON

).

Extra Fees-

Bows $40.00


1 game day bow
1 Comp Bow

Equipment Deposit Cheque-$300.00

Checks is returned at the end of the season once club uniforms has been returned and not damaged

Concession Bond Cheque-$300.00

for Volunteer Hours-This club runs 100% on Volunteers

Checks are returned once volunteer times is covered

Aug. 19, 2023 9:00 AM to 4:30 PM

SunGod Tournament
John Oliver Park
-check team e-mails and message boards for more details.

Aug. 20, 2023 9:00 AM to 6:00 PM

Sungod Tournanemt 2023
John Oliver Park
check emails and team chats for more details.

Squad member supplies Black Shoes, Black Shorts and Black Tights.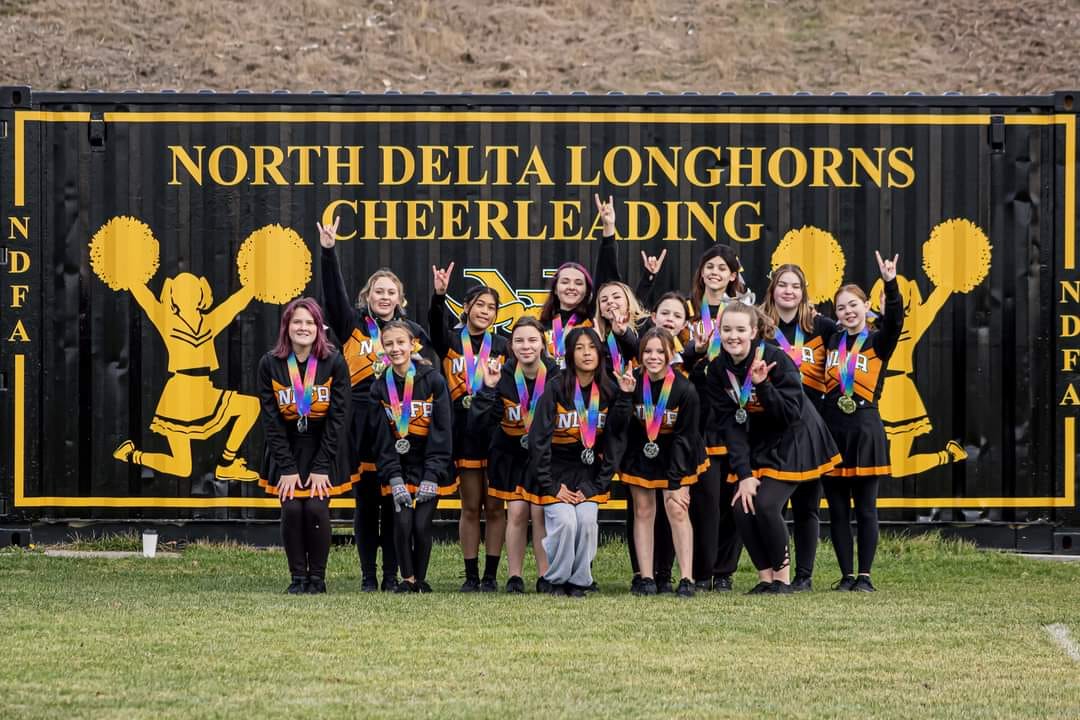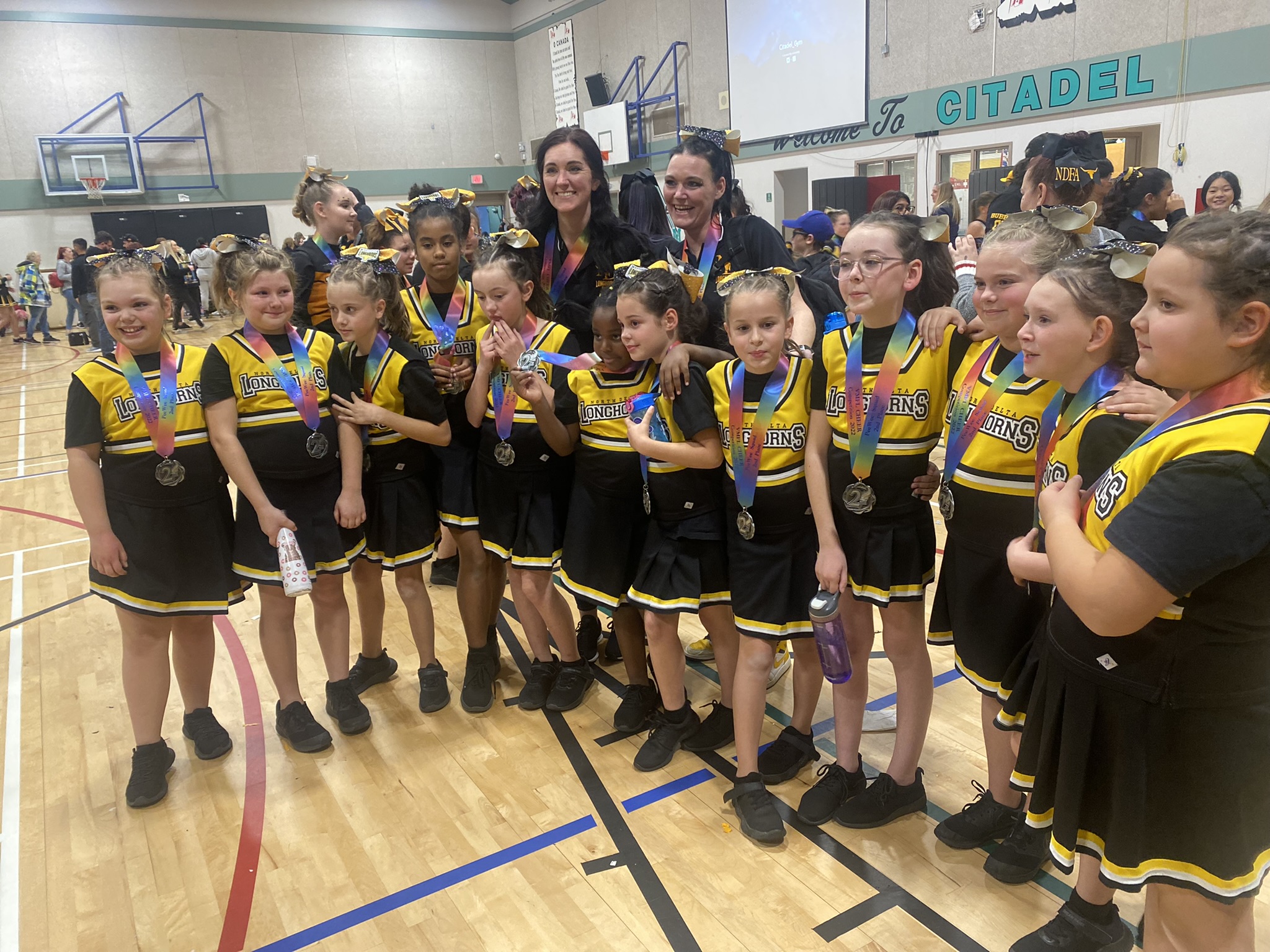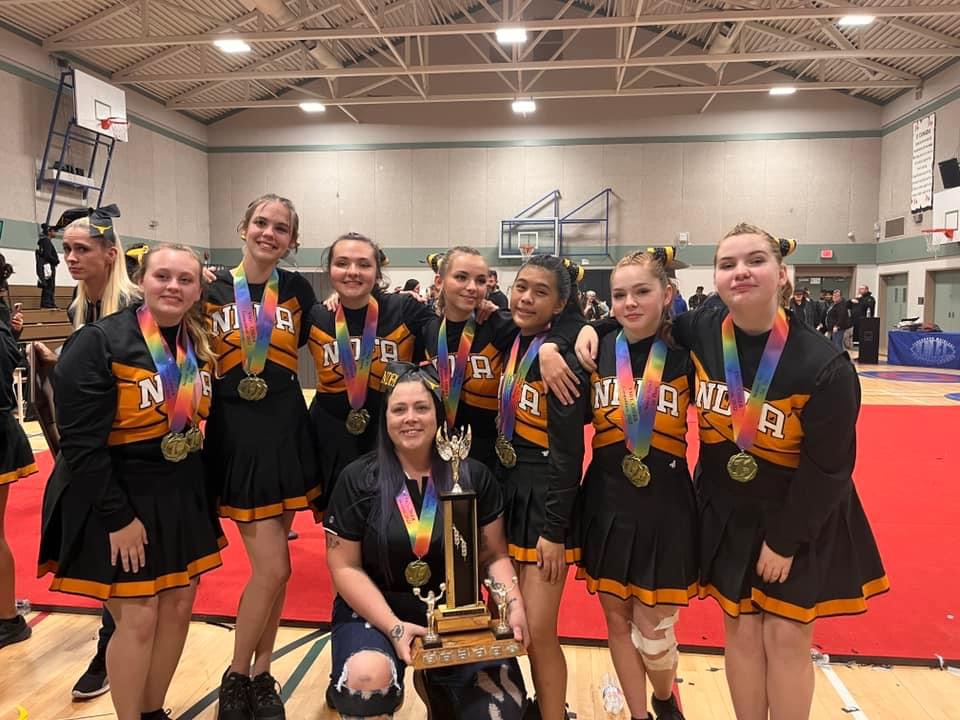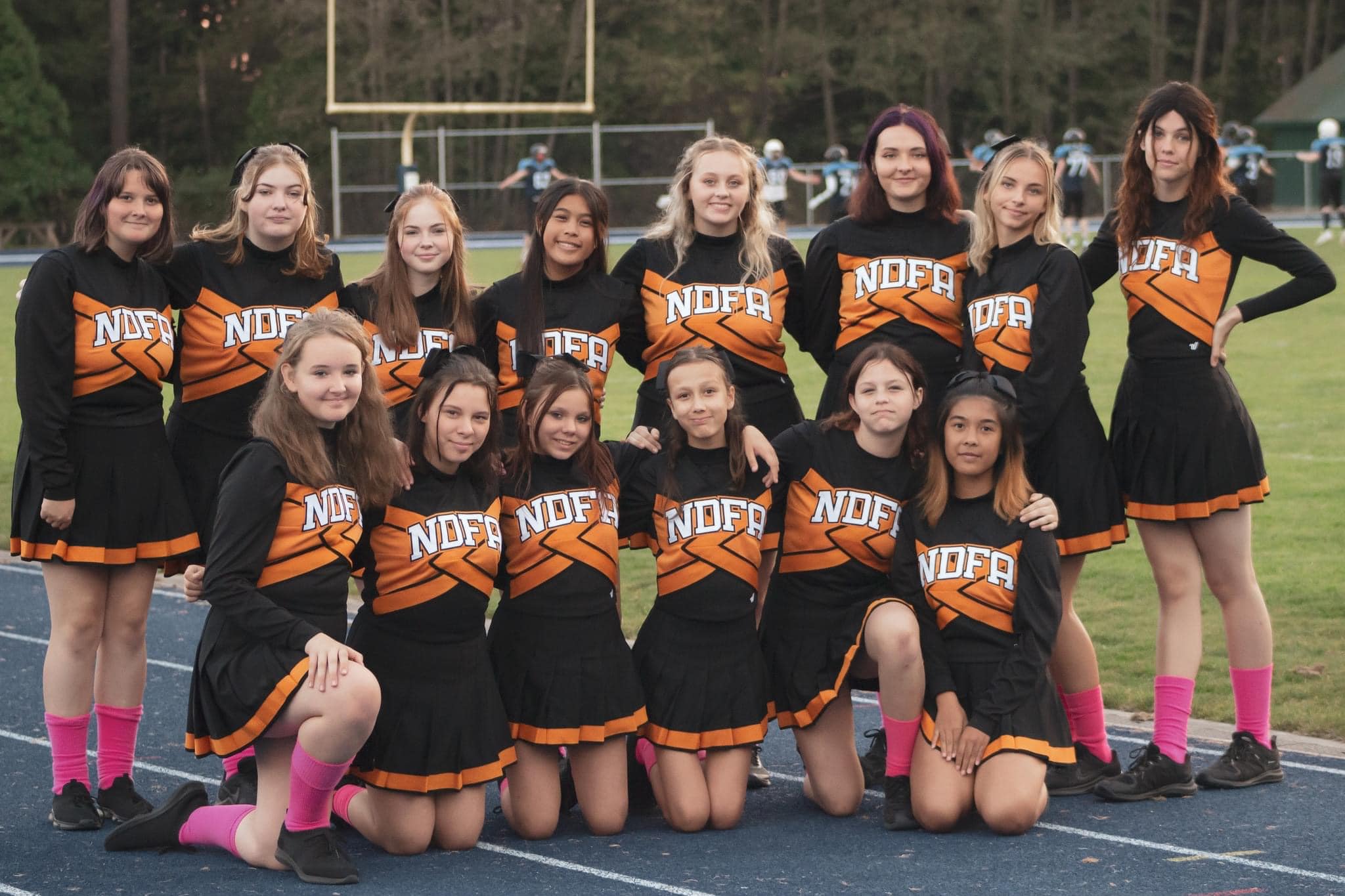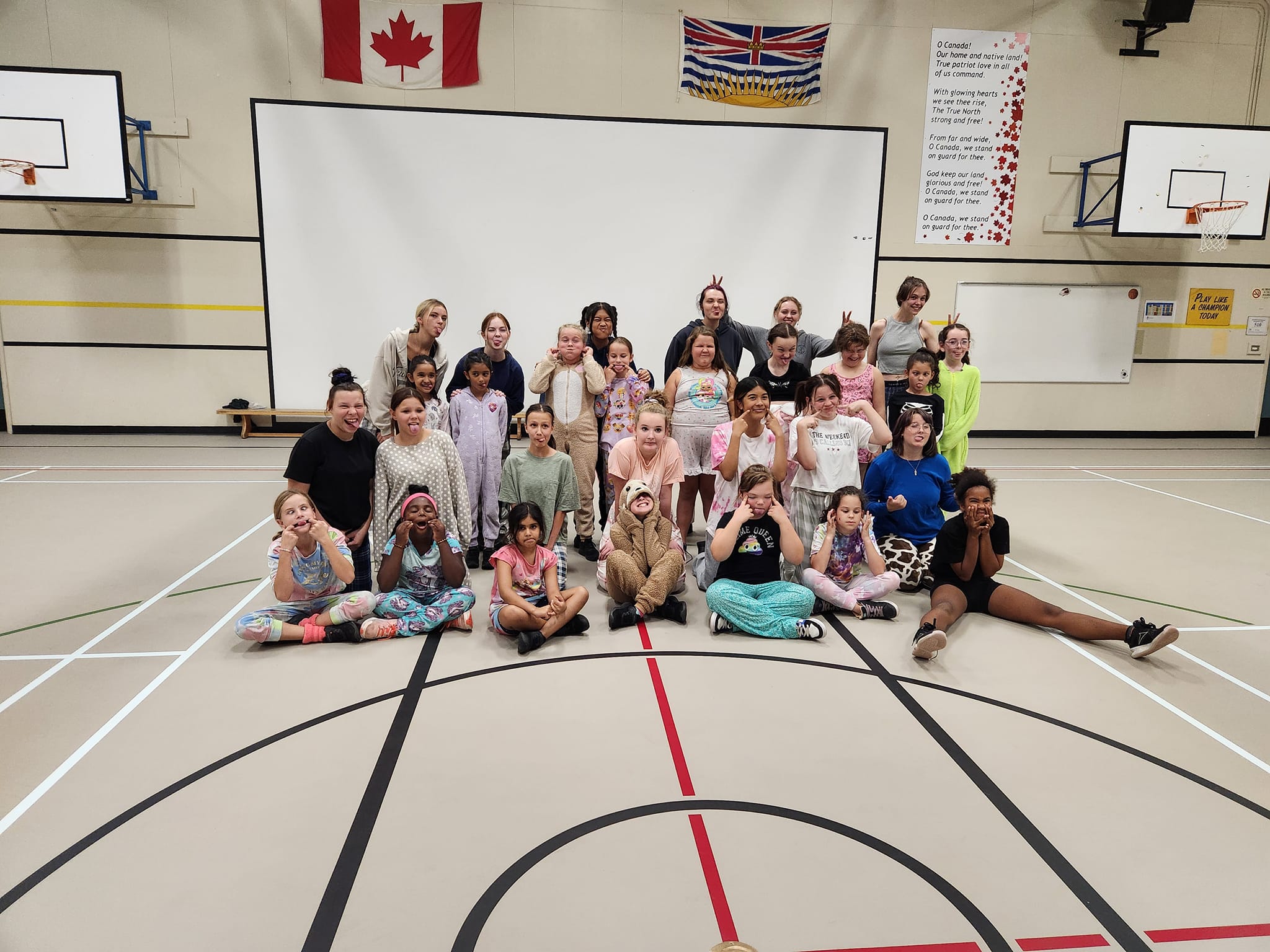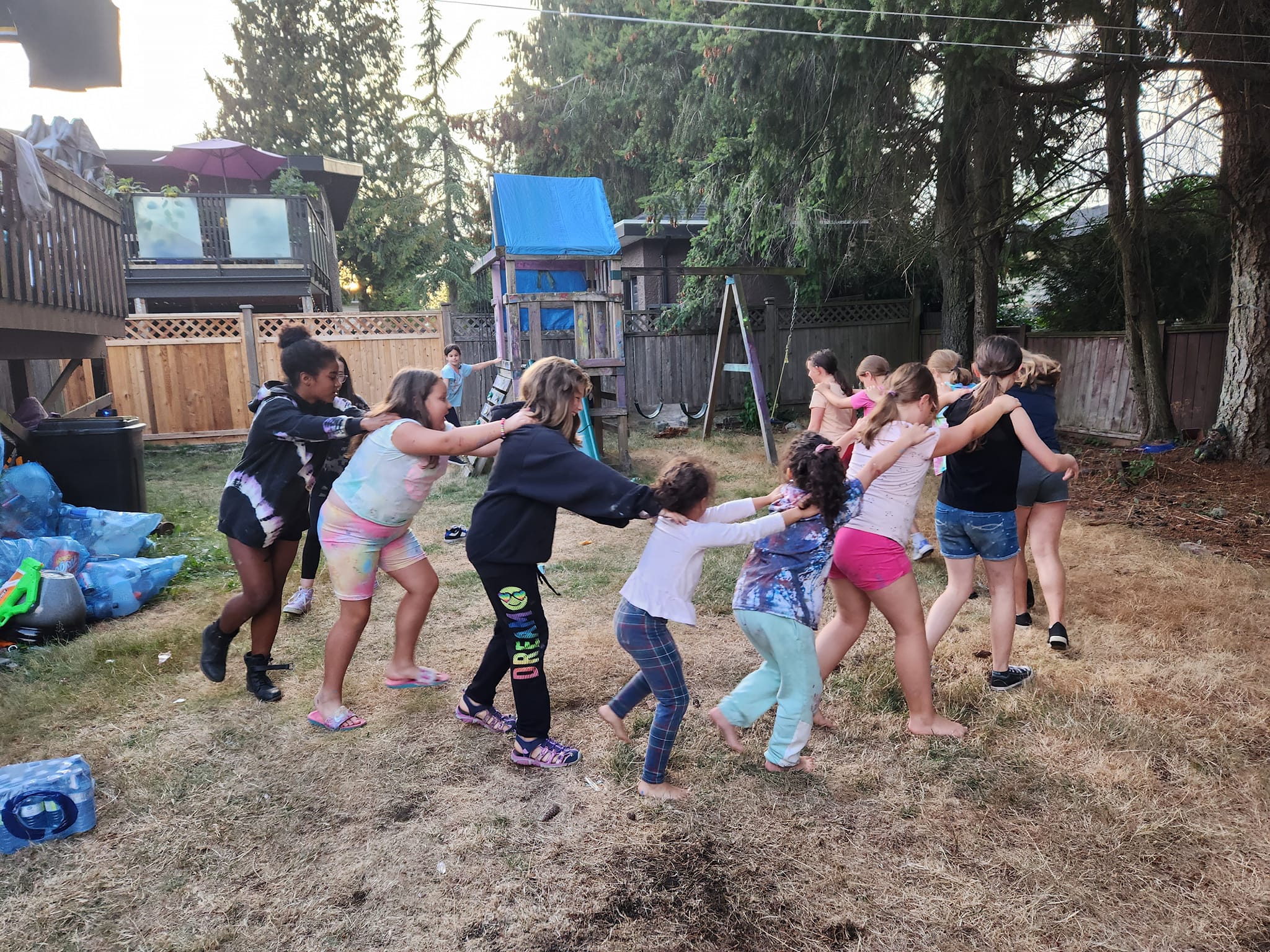 Photo credit Jolene Rispin Lorteau